Airport Transportation Services for Northern Kane & Southern McHenry
Please Call for Airport Transportation Pricing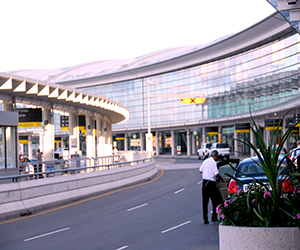 We do our best to provide private cars, however in the case of unforeseen circumstances, or if an emergency arises, solo customers may be shared. How a share ride is determined: Both clients live within one town of each other and arrive or depart within a 15 minute time span.
Prices are subject to change without notice.
Additional Rate Considerations effective March 1, 2018:
All Holidays add $25.00 Rate + 1/2
Rides between 11 PM – 12 AM add $30.00
Rides between 12 AM – 4 AM Rate plus 1/2
Rides between 4 AM – 5 AM add $30.00
Waiting time at a residence in excess of 15 minutes + $15.00 per ¼ hour
Additional stops: charged based on location
Airport no show/no call will be billed full fare
We are available 24 hours a day with advanced reservations
Reservation hours are from 8 AM – 8 PM seven days a week
ALL rates quoted include tax, tolls, fees & TIP!
Additional Stops are Charged Based On Location:
Same Town = $15.00
Next Town Over = $20.00
Several Towns Over = $30.00 or higher (based on distance)
Please contact us or call a reservation specialist for a quote.
(847) 515-1111