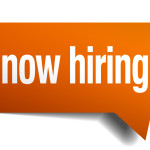 We are a family owned Limousine company based in Huntley, IL. In the past 4 years we have grown faster than expected and are now looking for full-time and part-time Limousine drivers.
This position is perfect for persons who are in between careers, unemployed, retired, or just looking for a side job.
You may not know this but, driving a limo is a great way to network with other professionals. 80% of our clients are business professional who travel and may have insight to openings in your field of work.
You will be an Independent contractor:
You will receive a 10-99 Tax form at the end of the year
You will receive NO benefits from Carlson limo
You will have some cash in your pocket and a check at the end of the week
You are responsible for fuel, tolls, & airport tax
( $4.00 each time you pick up a passenger at the airport)
Requirements are:
Must be over 25 years old
Must live in 15 miles radius of Huntley
Must have a valid Illinois drivers license (no moving violations in past 2 years- No DUI's)
Must have basic knowledge of Chicago and suburbs.
Must Own an I-pass & GPS.
Must speak English
Must have all working limbs and 20/20 eyesight corrected.
Must have good communication skills and great customer service.
Must be able to lift up to 50 lbs and walk 50 feet unassisted
Must dress professional – clean shaven,shirt & tie, dress shoes, etc.
If you meet all of these requirements , than we would love to hear from you and discuss this position in further detail.
Please fax a current copy of your drivers abstract to 847-669-1119
You may obtain an abstract from any Illinois Department of Motor Vehicle location.